Bill Sanden, CEO FM Consulting, Forensic Accounting, 3 key areas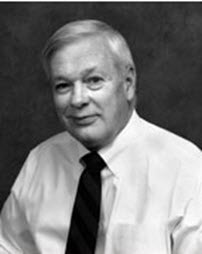 Podcast: Play in new window | Download
Forensic Accounting, What is it ?
Primarily just delving into the details, going to sources of the transactions, and making sure those are what has been recorded and/or used in business transactions or in a divorce arena, that those particular assets are existing or are there other assets. So we do a lot of tracing of transactions to hopefully get all the transactions put together in a format or a summary that makes sense for whatever the project covers.
In one case
Really interesting and certainly eye-opening, as I went through it and, many times, led me in some directions that were uncomfortable, dealing with personalities, but this was an employee benefit client that had a significant investments.
Digging into this estate issue?
A situation where two beneficiaries, equal beneficiaries of an estate, and parents passed. The one child of the parents was a trustee, and so this trustee made numerous withdrawals to her benefit. It was a woman in this case. To her benefit and to the detriment of her sibling. So we had to go back and figure out where the money came into the trust, where the money came out of the trust, and then subsequently into the estate.
What you might expect.
An initial client interview easily would take us an hour or hour-and-a-half and be just kind of a fact-finding mission on our part, to really delve into what they're after and what the issue is.
an agreed-upon procedures type of engagement, where we outline what we would do, why we do it, and what the results would be and how we would summarize and provide that information to the client.
Three broad categories
estate beneficiary
the business owner
divorce arena
Contractor case study
Two contractors, and one contractor felt there could be job costs on that particular joint venture, coming from the other contractor, that were not on their joint job.
If I'm an attorney
What are the one or two things that they should have uppermost in their mind about engaging forensic services? What are the things they need to be aware of and think about?
Independence of that forensic person
They really want somebody that's got experience because, obviously, experience can mean you can do it effectively and timely, so that you're not spinning your wheels.
Misconceptions  about the forensic accounting?
They don't realize the nature of a lot of the transactions that they've looked at or been involved in.
Parting advice
I think it's just probably incumbent on them to, again, engage someone that has experience and exposure.
Bob Roark
(Host)
Bill Sanden
(Guest)
email  / fmconsultingllc@gmail.com
cell phone-719-338-4151