Joseph Cheung and Morgan Nolan, Cyber Security mind set and education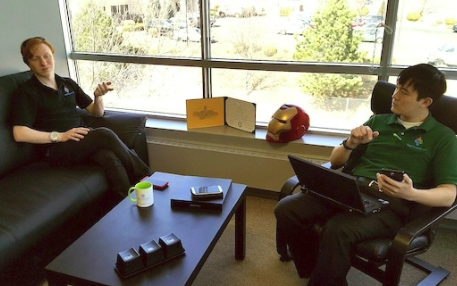 Podcast: Play in new window | Download
Joseph Cheung and Morgan Nolan / Toggle Industries LLC
Cyber security experts Joseph Cheung and Morgan Nolan, from Toggle Industries LLC return to the show for an episode to discuss the current issues and the challenges within cyber-security, in broad terms, steps you can take and a wide-ranging discussion with respect to cyber security.
What can you do? "All you have to do is continue to be educational within your staff, educate your clients,as well as have a good fundamental mindset, and just honestly, be vigilant."
Bob Roark / Business Leaders Podcast
(Host)
Joseph Cheung/ Toggle Industries LLC
(Guest)
Morgan Nolan/ Toggle Industries LLC
(Guest)
719 301 9988
(Phone)
(email)
(Website)
Love the show? Subscribe, rate, review, and share!
Join the Business Leaders Podcast Community today: