How To Leverage Technology Using Payroll Vault With Sean Manning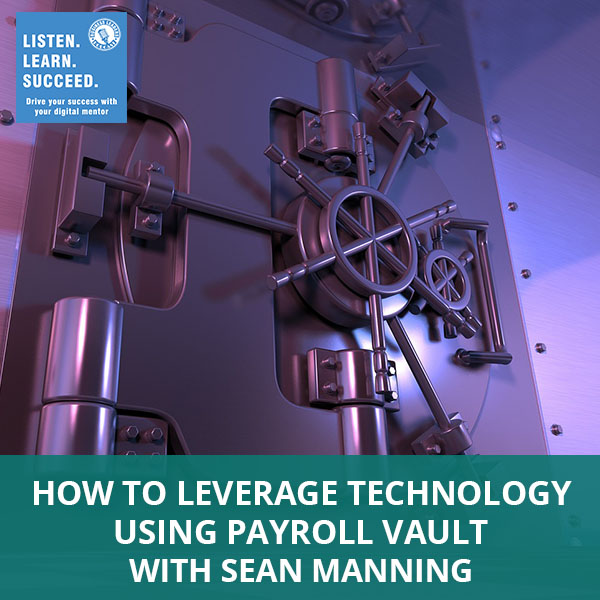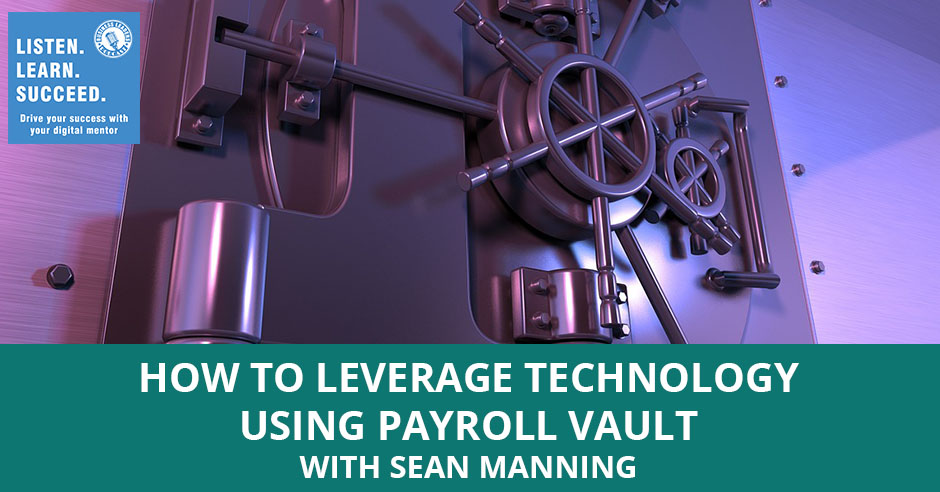 Payroll services are evolving and Payroll Vault's Sean Manning is changing history as we know it. With better benefit packages, clear scheduling, and leveraging technology for your business goals, Payroll Vault is on the rise to make payroll for people again. Is there more to the CEO beyond the company figurehead? How can you make your employees happier? Ditch your current corporate payroll model and switch to Payroll Vault. It's the future.
Watch the episode:
Listen to the podcast:
How To Leverage Technology Using Payroll Vault With Sean Manning
We're in the offices of Sean Manning. He is the CEO of Payroll Vault. Sean, welcome to the podcast.
Thanks, Bob.
Sean, tell us a little bit about your business and who you serve. 
The payroll industry is a little bit unique that there are not a whole lot of national brands that bring a localized payroll service to business owners. Payroll Vault is a localized concept for payroll services with a national footprint that basically helps small business owners be more successful in managing their people and their payroll processes in order for them to be more successful in running their business and really helping to manage their people to make them happier. Payroll Vault's an organizational franchise system that is designed to be the number one alternative to the corporate model of payroll services and bring it local and responsive to business owners.
You own a CPA firm as well. For you, what was the genesis of the thought process behind Payroll Vault? 
In having a CPA firm, our focus there was also small business. We did accounting, tax, and a little bit of payroll consulting to business owners. I love the advice end of working with business owners when you open up to them and ask them, "What do you need? How can I help you? What's your biggest need?" It was funny because payroll service technology, how to be a better business owner, always came to the top. After about fifteen or twenty years of organically growing that payroll, we said this is a bigger need. We need to absolutely create a new brand, find a way to better serve, and bring all the tools together since we have HR tools, we have a workmen's comp, we have time clock tools, all electronic delivery, paperless environment, to help business owners be more successful. Payroll Vault's basically sprung out of a need from the accounting firm in order to service our clients better.
Once we rebranded, it took off in the local market. That led to a lot of new opportunity with helping other accounting firms possibly consider that type of service. A lot of national speaking, a lot of education, brought us forward in regard to the opportunity to help others tap into this market and service their clients better. That directly led us into franchising, so we can basically offer everything we can to a person that wants to service that need, that payroll service need, that is growing. Compliance is getting a lot more complicated. Federal level's pretty complicated, but actually the state level is where things are accelerating for business owners to stay compliant with payroll laws. You can see the migration that happens when you own a business like an accounting firm and really identify a need for payroll services and then create a brand and a system that can help them.
One of the things as you said, "We rebranded at some point."
I believe in business, you have to have a very focused thought process. Although we actually were doing payroll services for about 80 companies, small businesses at the time when we rebranded, but when you rebrand, you identify as to who you are and how you serve. The minute we created a sister company under the brand Payroll Vault, people identified with what that was more clearly. It does it at three levels, not only from a client level, but also from a staffing and management level. People identify with who they are within the company. Even for leadership, it helps me focus different needs. The accounting firm and our payroll service brand have very different needs for me so it allows me to focus in on what those needs are.
When did you take a rebrand?
That was in 2008.
---
It's a very seamless process to help business owners be successful.
Click To Tweet
---
You've been running Payroll Vault for a decade. What's your penetration or franchise level across the country? 
We're at a pretty fast pace. Oddly enough, most of our overgrowth has been organic. We now have 42 franchise locations. We started Payroll Vault, the original brand, in 2008. We franchised in late 2012, so effectively, 2013 was our first year as a franchise system. We now have 42 locations in about 22, 23 states now; very broad scope. We have offices all the way from Hawaii to New York. It's growing at a fast pace, but also at a pace that's very manageable for us. We're excited.
I was on was on your website, Payroll Vault. You have received a fair amount of recognition for your work. 
Little events like this, getting the word out, letting people know we're available. We've won several awards within the franchise space. Thankfully, our franchisees are great people to work with and they rate us very high with the service level we provide them. We're constantly looking for opportunities. When you get a rating from your franchisees and even clients, the good thing about that is you always identify two or three years where you can improve. This year was a major focus year of taking maybe two or three areas where we felt we can do some improvement and focus in on those. We're excited this year. We're going to release some new things that are going to help our franchisees grow and probably service their clients at a higher level, too.
There was a young woman that was out at Mobile that was recognized as one of your franchisees. 
Yes, Cadie Gaut; amazing team there. Her mother also owns an accounting firm, Karen Simmons. It's one of those ideal franchisees where a family's definitely looking for opportunity. A mother wanted to help create a legacy for her family and Cadie; amazing business owner. They've taken Payroll Vault to the top level in their local market. Oddly enough, one of the franchise system, people that rate success and franchise, identified her as a high achiever and labeled her as a rock star in franchising. Pretty excited for her.
Why don't we talk about the business owner and why they should reach out to Payroll Vault and what problems it solves? What do you think the key components were that helped Ms. Gaut be recognized and grow? If somebody in the audience goes, "I need to know more about what you guys do. How do I get involved?"
People ask me all the time, "What do you do? What does Payroll Vault do?" My answer to that is we help business owners be more successful in managing their people so they're happier and can contribute to the company. They're like, "What does that mean?" I go, "We help business owners be more successful and manage their people." We do that through a payroll service that identifies. We take a very consultative approach when we sit down with a prospective client. We want to make sure they're a good fit for us because we leverage technology. We find things that are going to make them more successful. We find ways to make their employees happier to receive their paychecks consistently in an easy online fashion. It's a very seamless process to help business owners be successful. Not only that, but we take it to another level. If you have a business, we're going to look for opportunities where we can help you otherwise. Do you need a new bank? How's your legal representation? Do you need an attorney for a will?
We were very well-networked. We have a lot of centers of influence and that allows us to take it to a new level with regards to helping that business owner. We want to be a top advisor to them. Not only provide them payroll services but be a top advisor. Cadie and Karen in Mobile are very well-connected in their community and they literally live that. They're there to help their clients be more successful. They also build amazing teams of people around them. The people that work there love their job, they love the culture, they love the foundation that they're getting from their leadership to service their clients at the high level. To answer the third part of that question in who might be interested in this opportunity, people that have the technical skill are great. They probably have the foundation and good with numbers. The payroll business can be a lot of fun. You're out meeting people, you're helping business owners be more successful, your clients are calling to get important questions answered, and you can be a top advisor to them.
Our Payroll Vault brand is a very rewarding business opportunity because you can take this to the level that you want. You can be very technical, you can be out in your community, out networking and having fun. The long-term benefit is that this business has transitional to multi-generations. If you have kids or family members that might be a good fit for this business long term, you can transition it to them. My son's 16 years old, he's working at the mall at a local retail place. He probably has that communication bugging him or something, but he sent our sales person a referral and he was talking to a business owner and he brought up Payroll Vault and payroll services and the gentleman said, "Have your team call me. I'm interested in your dad's business." It can be fun. For our son to be enjoying that, that makes it interesting.
As an employer and you're trying to communicate your value proposition to your employees and so you have your backend, you have all the benefits, and so on. What are you hearing from the employees when the employer adopts Payroll Vault?
They usually are pretty shocked at what tools and resources are available to make not their job easier, but the receipt of a paycheck. Everything's online. Obviously, we do direct deposit, but we also bring to the table reporting and knowledge around, "Do people need a scheduler?" One of the hardest things for employees is to know their schedule and to get it in a timely fashion. Oftentimes, we have to identify that as a need because the business owners maybe haven't asked the question. When we bring that in, the business owners call us and say, "Our employees loved what you did for them." It's knowing what business owners need and coaching them through the process, and then when you find a success story, obviously you want to share that so other business owners can see the value in it. There is a direct impact to employees and how they can be more satisfied at the jobs they're at.
Do you find that it highlights the benefits package that the employers offer to the employees? 
Yes. In a lot of times, employers don't really identify the benefit package very well. Everything is about the hourly wage or the salary so we always want to coach them through, "There are additional benefits that you're providing your employees. These could be a good schedule, a timely reporting, healthcare, 401(k) retirement funding." A lot of business owners don't even know what options are available so we can help introduce that. We go into the employer's place of business and help educate the employees when it's time to do that. The really great thing about the Payroll Vault brand is we also support other colleagues in the financial services, the insurance, HR, all of those different components we can bring to the table through other professionals that actually do a really good job supporting the employer and the employee when those needs are identified.
It would seem like accounting and CPA practices would be a natural for this. What would be the prototypical type of account or CPA that might be interested in this type of service? 
They have the technical skills. The one thing is sometimes that can be a little bit of a deterrent. They might be too technical. You have to have a little bit of an entrepreneurial spirit and even better is probably more of a good management and leadership skills. That's an area that our organization works on. If they identify themselves as a very good candidate, obviously give us a call. We have a very thorough review process in Discovery Days, so people can make a good decision. We can help them and we can identify them if they're a good fit. I would say about 10% of accounting, bookkeeping, tax, payroll people are a good fit because we have all the systems dialed in and ready to go. They have to be able to execute them. If they're not intimidated by systems and good processes which, believe it or not, a lot of people like to create their own, then they should probably create their own. If they want to springboard based upon the successful model that we've created, they should give us a call and then allow us to follow up and have the conversation.
For the sake of illustration, let's say I'm a potential client of payroll and I'm interested in the franchise. Walk me through the timeframe and process if I'm on board to running a payroll.
It can be pretty quick. This is a scalable business that doesn't require a build out. From the time we get an initial call, we have a process. We need to get an application, do some reviews, have a phone call with me as the CEO, and get some questions answered. Marilyn also walks them through a very good education process about who we are and what we do. She's our franchise development lead. We then come in for Discovery Day and it's a really cool opportunity. Most of the day is spent with me. Trisha, our COO and my partner, spend some time with them and shows them our Littleton office. We don't make a decision at Discovery Day. It's about us interviewing them and them interviewing us. We let them take a little bit of time. I probably ask them to do a little bit of homework after that.
About twice a month we have Discovery Day. It's easy to get to. From the time you initially call, you're probably talking three to four weeks to get that invitation to Discovery Day and attend that. We then usually look at another one to two weeks for our decision after that process and their decision. Obviously, it's a two-way street there. From the time they make that decision, we usually have them trained within two to three weeks and depending on how engaged they are and ready.
How does the training occur?
That occurs here and we have three franchisees here today doing training. It's a three-day training. It's basically the foundation because we have about a twelve-month checklist so we can have them in business in two to three weeks. To really build a business, it takes time. My dad started the accounting firm in the mid '70s and we're still growing and building and leveraging technology and doing things. It's a journey and so we want to make sure they get off on the right foot. Really, the journey's there to take with us supporting them along the way.
I don't have any idea how long the iTunes podcast will stay on there. The pricing is available to be found on your website. How do people find you on social media?
PayrollVault.com. The franchise opportunity link is there and it walks them through the information and how to contact. The best way to connect with me personally is on LinkedIn. Definitely invite people to do that. I do quite a bit of education and speaking throughout the country and I'm always happy to make myself available to people that have questions. If they get engaged with Payroll Vault and the opportunity, I'll spend plenty of time with them and help them through the process.
The biggest mistake would be not calling.
The interesting thing to me is that I do take advantage when I have access to people to thank them, to ask them a question especially if I know they can be important to my own success, reach out, and maybe ask for a little bit of mentorship. I was attending a call last week and identified very important knowledge that this person has. I directly reached out to them and I literally have a mentor call with them next week. A very successful business owner and I'm looking forward to the conversation. I would highly recommend when you have opportunities to talk to people to connect.
I noticed on the website that you also have a military opportunity for prior military.
Yes, they fit our model really well. They're systems people. One of our franchisees down in Texas both came out of military and they're doing great. Rebecca and Sean are down in the Texas area and they've done a great job. I do think our model suits the military very, very well and happy to offer that discount and help them achieve business success if they're interested.
I met your gracious wife and we chatted a little bit about that you're a little bit unusual and that you have this perpetual entrepreneurial orientation and you have started how many businesses?
I don't often count because the ideas are always flowing. Somebody came up with an idea yesterday and they said, "Hold on, Sean." If I look at our real estate and businesses today, we have four successful businesses. I'm working on one or two more and they're all in alignment. The one thing I worked hard at is making sure all of our teams get the proper support, proper leadership and access to me. It sounds like a lot but when you enjoy not only the business aspect in the personal aspect, Marilyn, my wife, we work together and have a lot of fun. To me, it's what I need to do. It's helping people be successful.
I don't often live by a quote but entrepreneurship and so I'm always interested in those thoughts, but the one quote that I've identified, or I live is this culture quote. The culture quote to me is something that I came up with but it's letting people have fun in a safe environment for mistakes to happen that allows business to thrive. I live that and you can see how starting businesses helps foster that. It's creating opportunity for people. It's creating businesses that thrive. When you're aggressive in thought process, you'll make a few mistakes, but you have to have the right safety nets there to allow people to build businesses with you. When you delegate that, when you trust those people, that's what makes it work. It isn't necessarily about me. I'm the vision that helps things stay on track. It's the people that make our businesses great.
I'm thinking about the portion about allowing mistakes to occur. For the small business owner, I'm sure that their mistakes are many in the payroll space and that allowed the opportunity for this particular business to come along and solve the problems of the small business owner.
---
One of the hardest things for employees is to know their schedule and to get it in a timely fashion.
Click To Tweet
---
The payroll process is extremely challenging for small business owners unfortunately. Not only from the standpoint of federal regulation and state regulation, which is necessary because the taxes have to be collected and paid, but there are also deeper controls that are being put in place with somebody salaried hourly. Are they truly an employee or contractor? Some people think that's a decision. The employee contractor is not a decision. It's a checklist. They are an employee or a contractor. It isn't a choice. There's a lot of regulation that has to be managed and our job is to help solve that and when you solve those questions and problems, you remove that number one risk of the business owner and you allow them to do things that focus their energy on building their business because their people are happy. Payroll is almost a fundamental component of all successful businesses and we're happy to help facilitate that so they can be successful.
For you, as you're going on this journey, has there been a recent book or an influential book that's altered your perception on being a CEO of this business?
Yes. Actually, Tricia and I worked together and look at books that we think are going to help our organizations. She's a couple of books ahead of me, but one we recently read was Traction by Gino Wickman. It aligned with some work I was doing with a coach of mine, Dave Evans, with Real Leadership Coaching. It was interesting how those two components aligned and we implemented that program. We have a framework for success. We have identified one-year, three-year, ten-year goals. We have a monthly focus meeting where we revisit those goals and projects. We even have a Level 10 meeting every single week with our top executives from all three of our companies. We go through what's on the to-do lists, what the questions are, what were any top concerns, what are our successes? Everybody is really focused in on how they contribute and our companies are literally thriving as a result of that.
How long ago did you adopt Traction? 
We were introduced to it about three years ago. It took us about a year to get through it and commit to it. All of our top management people read it and Tricia took the lead in implementation about a year ago and we have ingrained it into our system, and so, it's about a two- to three-year process. Again, it takes time but those are the things that really make a dramatic impact in your business and it's been great.
The good folks at Furniture for Life up in Boulder are going through the Traction process and they're very similar experience to what you just said. Looking back, we all have a failure in the business. What apparent failure or at the time it was a failure has served you and your company best or set you up for future achievement and why? 
I don't often look at decisions or events as failure. Oftentimes, I'm very aware that business is dynamic. If I look back, any failure is what I would say a missed opportunity to change or to have some experience. My biggest challenge is making sure we're constantly identifying what's in front of us, what our future is. Failure in planning, I guess, would be my biggest struggle. Sometimes, I get going or you get distracted, but stick to a plan and know that in order to get to the top of the mountain, it's going to take one step at a time. But being dynamic and willing to change is important and I like that. To me, failure identifies either a fixed or a new opportunity. But I'm not going to start any more businesses, right?
It's called learning opportunity. If you could put an ad on page one of the local paper sharing your company's message or advice, what would it say and why?
We have a brand identity document that is pretty deeply-rooted around values, beliefs, mission, vision, all those things. We're sticking to the theme that we brought up in 2008. We're redefining payroll and how businesses use these technology and tools to be more successful. We're very clear in our message that Payroll Vault is not only a great brand for clients, but a great organization to participate in and be involved with, a great business opportunity for another franchise model. Our message is pretty clear is we're here to help business be more successful.
For you, looking back on time allocation, what was the best allocation, either of time or initiative that's helped you or your company most and why?
Yes, that's important. I take a very focused approach in my day. I do at least fifteen to twenty minutes, sometimes two to three hours of work that directly impacts the future of our company, how to help people. It could be something as simple like the time when my commitment was to write a letter to our current franchisees. We're going to be sharing some exciting marketing and growth opportunities that our owners exchange for in a couple of weeks. That was created as a to-do the day before, so I tackled it, I got it done. There's also areas that I want to express that are also important in leadership and leadership is being available to people when they have a question or it's a learning opportunity. That's what I love most about my day to day is if I have an opportunity to help support a team member and take the extra 10, 15, 20, 30 minutes, sometimes it is two hours and really sitting down and sharing my knowledge and let them share their experience. That's what I think is important. That constantly then builds your business and moves it forward and builds their foundation and their knowledge. Investing in your company and your team.
We've often heard about, "How much time do you spend in the business and how much time you spend on the business?" For you, do you distinguish between the two?
I don't, other than there's a commitment. I want to make a dramatic impact to everybody when I'm here. Sometimes I have to identify those and walk in and say either, "Great job or how did the project go? Do you need any help?" I also want to make sure all of our team members know that I'm available if they need help. People often say, "How many hours do you work?" I don't even know if I know that. I don't know if it's 30 or 40 hours a week or 60 or 70 because I have a very fluid approach to my day. If I need to leave at [2:00] and be available for something personally, I do that. I also will work to eight or nine o' clock at night if I need to take care of something for business. I don't designate my day. I just make advancing our companies a top priority.
What would you say was your most unusual habit or maybe what others may consider out of the ordinary that's helped you or your company most?
When you're building businesses, when you're adopting technology, when you're spending time with people, it often puts the perception that you're busy and you're maybe distracted and that you aren't available. I can tell you that one of my habits is being extremely patient. I have a lot of ideas, I have a lot of projects, I have a lot of to-dos, and I will actually patiently let those rest. I don't think people really identify that's happening, but a lot of times, business unfolds in ways that not only you may have missed a thought that's important so it helps mature the thought, but it also puts you in position to take advantage of the situation. Being patient with your thought, being patient with your projects, being patient with your people and your thought process, I think is something that's important when you're moving as quickly as we are. I think through things very patiently.
Over the past few years, what belief or protocol have you established in your company that has most impacted you or your company?
Technology is extremely important to us and the adoption of it. For you to be sitting in our office and going through a process like this, it's amazing. I learned all these cool tools and techniques that really helped communicate messages and share ideas. Technology, being a little agile, leveraging technology, and just understanding what makes business work today, that would be my thought process there. The decision making of people today has changed. It used to be an affirmation and a process to purchase. How many confirmations or affirmations does it take to buy something? Technology has moved that from about three to four, twenty years ago. Remember when you had the yellow pages and then you picked up the phone, call, and you had a meeting and your decision was done, right? That was three affirmations.
The affirmation process is actually in the twelve to fifteen range. There's still a lot of validity in the one-on-one, so you're still going to have the meeting, you still might want to referral, but technology has actually created the opportunity to do the other ten or fifteen affirmations for the buyer on their own. If they go to your website, they see you on LinkedIn, they look at a video, they see a contributing knowledge. All of those are affirmations. We actually have people calling us that have already gone through those first ten or eleven and they're calling us and saying, "I've done a lot of research on you. Can I work with you?" Using technology and understanding the buying dynamics of today, those are just things that you need to pay attention to. Hopefully, that answers the question. Those are just something to share again in making sure that you're leveraging the resources that are available to you.
Just understanding the steps in the decision process or buy process, you know if there are twelve. Is that typical or is that more? Is there a way to take a bridge from twelve to ten? Just understanding that is a great insight. For you, if you were going to offer advice to a new CEO that's taking the role of CEO for the first time, what would your advice be?
Be accessible in supporting the organization at a level that's constructive. It's a role that is very interesting. There are a lot of components to it and being in the franchise space, I'm exposed to a lot of CEOs. There's a lot of confidence there oftentimes, but I think being real in the whole scope of it. One thing that surprises people a lot is when I answer the phone. If I'm at my desk, I will answer my phone and I get the comment all the time, "You answered your phone." Yes, but I'm here.
Being a CEO is making that effort to support people and support thought. The younger generation has a tremendous power to our organizations today and this thought of culture and what that is. The reason why I defined it earlier is because you have to define it. I listened to a lot of CEOs talk. This verbiage of culture is on the table. They say they have a great culture, but they aren't quite sure why. They're functioning well, but they really haven't defined that. Maybe it's something a little bit beyond that in what I call a company essence. A CEO's job is to express what our company essence is, who we are, what we do, and give people the voluntary skills to make an impact on our customers and the people that we work with. It's the voluntary things that change business in my mind, that people experience that you didn't expect. Can I do something today that you didn't expect from me? That makes an impact. I think CEOs need to foster that thought.
In your company, what would that look like from one of your employees interfacing with one of your franchisees? What type of voluntary authority do you allow that employee to have? 
In being a CPA myself, a very technical person, I had to learn this and I still work hard to learn it. A good example is as a payroll company, you would think that we write paychecks and we print reports, and so, our day can get pretty systematized in we write paychecks, print reports, we write paychecks, print reports, and so it's over and over and over, very transactional. What we teach our people to do is to also pick up the phone and say, "Thank you." Or when somebody comes in, "Do you want to sit down and have a cup of coffee? How's business? How's your day?" It sounds crazy, but it's the personal things that you do, the voluntary things. That isn't transactional. It's voluntary. However, you can position it to be offering voluntary experiences that change people's perception. That's what it's about. A CEO's job is to create that experience for their people and their customers at probably a high level but their people that worked with them directly. That's who your customers are. It's your people. When your people learn that, they then do it with your customers and clients. That's how that culture is created. It's that company essence. It's part of that.
What do you think are the most common misconceptions about you or your role as CEO?
Probably that I'm not accessible a little bit and I think that's just the overall theme. For me, I work hard to make sure that that's not the case, and as CEO, maybe what I'm doing to contribute. That's why our Level 10 meetings every week are so important. They identify exactly how I contribute. I also want to be able to support people at very close levels. If you have a problem, I'm there to support. I think a lot of times people's perception of that position is more of a figurehead and just being somebody there at that company, but I'm pretty hands on. I like to understand what's going on.
Over the past few years, what would or should you have said no to and why?
I've read articles and things that you do have to say no to some things. I'm very open with information and knowledge. I wouldn't say that that has deterred my commitment to it, but people's perception probably might be that I should've been a little bit more cautious in information. The crazy thing to me is I've had tremendous mentors that have shared their knowledge, and to be quite honest, I'm having a conversation next week with somebody that's shared some pretty intimate knowledge about their business. I just want to live that. I want to be available and share information and help other people be successful. We all have plenty of opportunities to create ideas and to move them forward. If I had an idea and somebody moved it forward, good for them. So, I think saying no to answering the question too often maybe is what I probably should have said no to.
As you go on with your day-to-day operation of your company as CEO, what's that personal habit or self-talk that keeps you and the company focused?
My self-talk is just very motivational. Probably the best way for me to deal with it is adrenaline. I had to take Dale Carnegie to learn to do a two-minute presentation on who I am several years ago. It's not my natural instinct to stand up in front of an audience for two or three or four hours and do a presentation. At some point, I figured out that wasn't necessarily nervousness, that was adrenaline. When you reposition adrenaline into motivation, that is extremely powerful because now you've taken the scare factor out and you've created this adrenaline factor that helps you execute and just having an amazing day. Usually, I get home at the end of the day, I'm pretty dang tired. Actually, that's the best time of the day for me to really work out because it releases the exhaustion a little bit. To me, my self-talk is almost motivational because I feel like I've taken what I do every day and it's hugely motivational. If I need fifteen or twenty minutes to get something done, I shut my door, I get it done and I'm excited because at the end of the day, my day has been pretty complete in what I wanted to accomplish.
---
We all have plenty of opportunities to create ideas and to move them forward.
Click To Tweet
---
That's not typical to have a really good success. If I was to talk to colleagues and I ask them what you're best at, what would they say and how do you utilize that strength on a day-to-day basis?
I'm pretty balanced in my understanding of technology and technical details. I do have a pretty clear vision. I like to draw pictures on my whiteboard and leave them there and just surround me with thought. Some people are like, "What the heck is this?" When I walk them through it, it makes sense, but it's my thought process just right there. I have large Post-it notes with thoughts and ideas until I can organize them and put them in a plan. I work really hard in just surrounding myself with very actionable things that I need to do and very thought-provoking concepts that are on my wall or on my whiteboard and just out there motivating me on a daily basis.
I think about as we've gone through here and I get to ask questions and it is a one-way event at that point, but I love you and the story of your company. It was fun chatting with your wife beforehand. For you, if you were to look out over the next three to five years on your company, what do you see coming for your company?
It's awesome because when you write that down and you see it and make it tangible and it can actually monitor your progress as you go, it's pretty exciting. We're building a Payroll Vault brand that's going to make a dramatic impact on how people perceive the payroll process and how it supports business. There are a couple of big ones out there. Our goal is to be the top five, three brands in the market in the future. Three years, five years, ten years, I'm not going to necessarily predict when that might happen, but we're going to continue to grow an organization that is going to be very valuable to the communities and to the business environment in general. It's also going to create some very rewarding experiences for the people that own those companies and that worked for those companies. That's what it's really all about to me. Making sure that people have amazingly satisfying careers and businesses and then support their local communities and business owners there.
Sean, I know you're pressed for time. I can't tell you how much I appreciate you taking time and being on the podcast. 
Thank you very much. Hopefully, there are some great information for us to share, Bob.
About Sean Manning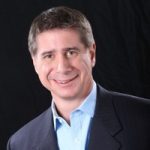 Payroll Vault founder, Sean Manning, is also the owner of Insperience Business Services a mid-sized accounting, tax, and advisory firm located in Littleton, Colorado. Sean began his accounting career with his father's firm, Robert C. Manning, P.C. in 1990, and in 1998 he purchased the firm from his father and re-branded it as Manning & Company, P.C.
In 2008, Sean launched Payroll Vault, founded on the success and refined payroll processing systems of Manning & Company. Sean initially saw that the payroll service industry was under-serving business owners, so he developed Payroll Vault to serve the specific payroll service needs of business owners and their employees. As demand grew, the firm focused on web-based technology to serve employers and their employees efficiently. Strong national and local business connections really set them apart and Payroll Vault is now a national leader within the independent payroll service providers industry.
Links Mentioned:
Love the show? Subscribe, rate, review, and share!
Join the Business Leaders Podcast Community today:
The post How To Leverage Technology Using Payroll Vault With Sean Manning appeared first on My podcast website.