Bob Fleming CEO BlackSquare Technology, If it's important, encrypt it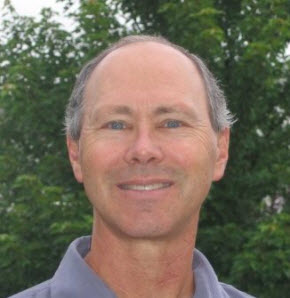 Podcast: Play in new window | Download
If it's important, encrypt it! with BlackSquare Technologies
How did BlackSquare Technologies come about, and tell us about the Enigma product.
I have been in the data security field for close to 14 years now, and have observed an increase in data theft over that time.  Moreover, we've seen data theft come into its own over the past 5 years; hackers and bad actors have stolen not only money but valuable and confidential data, surpassing trillions of dollars.  Thieves access, monitor and then monetize data.  Once 'in' a network, it's very difficult to remove their presence.
The genesis of BlackSquare came about by thinking we could build a simple yet secure 'tool' that any user could manage to encrypt and decrypt data.  That was the idea; it has to be simple to manage and simple to use.  Why?  We wanted to build this product so that consumers and SMBs could now manage data independent of the operating systems.  As you know, both WIN and MAC operating systems are continually under pressure to fix problems, which may be an entry point for the hackers and bad actors.
After developing a skeleton concept, we did quite a bit of market research to make sure we were on the right track, to validate what we needed to build, and to see if there was a market out there.  Well, it turns out that the market is global; that millions of users are looking for a way to protect their valuable data.
The cumulative message from this effort was If it's important, encrypt it.  Each user may wish to encrypt what's important to them.
And then, there's the name Enigma.  We wanted to honor the original German engineer (Arthur Scherbius) who in the 1919-20 time frame began to build the Enigma multiple rotor manual encryption machines.
Why build Enigma?
Over the past 15 years, we've seen data theft continue to expand and grow.  Today, data theft is the largest growing market on the planet, with no real solution in sight.
We're told that 91% of all data breaches occur due to humans making mistakes and clicking on links or documents, which can ruin an otherwise great day.  Concerns over malware, spyware and ransomware dominate conversations in every day life as well as those who live in and support IT departments worldwide.
And, it's really expensive to recover from a data breach!  Just look at Target and how many classes of people were affected:  Board members, leadership, management, employees, investors, customers and vendors.  In a breach everyone is impacted, your reputation will take a hit and you'll now have to work harder to retain existing customers, let alone acquire new ones.
With that said, we wanted to offer a best in class, innovative, easy to use encryption tool to consumers and small and medium sized business owners (SMBs) so that they can now protect valuable or important data, and that's what we have done.
Why don't I know about Enigma to encrypt files?
After years of product design and development, BlackSquare is now offering our Enigma product.
We offer Enigma for sale on our web site and thru IT experts and MSSP resellers, and we're always on the lookout for qualified passionate resellers to understand and represent our products.  Now, resellers can offer their clients a tool which may be used to encrypt important data.
The goal: users manage important data on both WIN and MAC computers, notebooks or tablets with a USB port.
Enigma is now WIN and MAC compatible, and operates independently of the operating system.  Enigma looks to be a USB thumb drive, but it does not store data.  Instead, Enigma provides a female USB connector where you can connect any type of USB storage device
Users can learn to use and manage an Enigma in 5-10 minutes.  It's a very short learning curve, which was one of our priorities when developing the tool.
Federal Information Processing Standards (FIPS) certifications
Enigma is FIPS 140-2 hardware certified, meaning our product has been scrutinized and certified by FIPS.  As you may know, FIPS falls under the National Institute of Standards and Testing (NIST).  FIPS is universally recognized as a technology benchmark.
Enigma has its own processing chip onboard, and runs in real time, so it's fast.  Enigma is also independent of the OS to prevent possible attacks of all types.
Who is your typical client?
Most of our clients did not previously encrypt data or were not proficient in backing up and managing that data.  Very few were in any way prepared for a breach, and had little to no experience in developing a disaster recovery plan in the event of a breach.
Here are just a few data points:
Our current markets are the consumer and SMBs
It's interesting to note that in Colorado, about 80% of all SMBs have fewer than 20 users.
The FBI has shared that about 60% of SMBs who have been breached 'go away' in less than 9 months.
And, almost all consumers and SMBs 'live their lives' on computers, notebooks and tablets, with the trend being to move towards smaller mobile devices.
And it's important to note that our Enigma product retails at just under $170.  If you have ever experienced a data breach, you'll have an idea as to the effort required to bring your computers and systems up to date and secure.
When will it be widely available?
Enigma products for consumers and SMBs are available now.  By the way, Enigma is fully guaranteed to work on both WIN and MAC machines with a USB port.   When a user purchases Enigma, we provide a 1-year subscription for future WIN and MAC updates, which is included in the price.
How does it work?
Enigma should be initialized and ready to go in about 5 minutes.  And, each device comes with installation instructions.  Every so often a purchaser needs help to get set up, and that's where it becomes fun.  My team and I love talking with our customers and getting them set up and comfortable using Enigma.
Enigma is all about providing our users with Peace of Mind, knowing that their encrypted data is safe from everyone.
Setting up Enigma is very easy:  watch this short video on how it's done:  Plugging ENIGMA into the computer all by its lonesome, the operating system can't recognize it because it doesn't store data.  It works in real time because our processes are located inside the device. So when I connect ENIGMA and a thumb drive to it, and I authenticate successfully to it, the Enigma application will automatically appear on your desktop screen. On our Videos tab, you'll see more videos which will show you some of Enigma's features, as well as how simple it is to use.
Enigma offer
If you're curious and want to check out an Enigma, go to our website, www.blacksquaretechonolgies.com.  Click on the Buy Now tab, and select how many units you want to buy.
Go to the promotional code field and type in Gimme25 for 25% discount.  That's $43 off!
If you have questions or want some more information, ping us at info@blacksquretechnologies.com
We're happy to talk with you to understand your challenges.
Remember, it's your data!  If it's important to you, you should be encrypting it.