Anthony McDaniels Rare Petro CEO modern tech applications in oil and gas, consulting and building your brand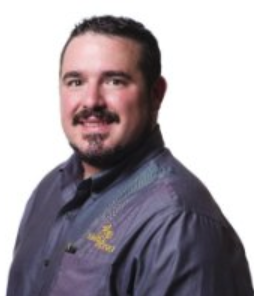 Podcast: Play in new window | Download
Anthony McDaniels  Rare Petro CEO, modern tech applications in oil and gas, consulting and building your brand
Anthony McDaniels is the founder of RARE PETRO. RARE PETRO is engaged in creating oil and gas, mobile and cloud-based app technologies, along with providing petroleum engineering and consulting services.
Founded in 2015, RARE PETRO is designed to be the future of oil and gas technical firms. Its main mission is to work towards modernizing the industry by using and leveraging technology to drive efficiency and improvement.
They also offer traditional technical consulting services, with a focus on being more cost-effective.
From a Senior production and completions engineer, he decided to try and do things on his own, leverage his technical knowledge and experience to start with a consulting approach.  He soon rolled out his first oil and gas app.
Anthony talks about his thought process and is rolling out a number of additional oil & gas industry mobile apps in the coming months on iOS and Android systems to serve the oil and gas industry.
You can do little things well in advance at that to help prepare you to increase your financial IQ, increase your network of people that you know, quality advisors, CPAs, attorneys. This is a lot of stuff that can be done years in advance.
Learn how Anthony leveraged foresight, technical expertise and listening to the "pain points" of his customers to brand and build a successful business.
"If you know you want to start a business or have a business one day, don't wait until that demarcation point in your career."
Bob Roark, Business Leaders Podcast
(Host)
Anthony McDaniels, https://www.rarepetro.com
(Guest)
(email)
https://www.linkedin.com/in/amcdanielspe/
(LinkedIn)
https://plus.google.com/+RAREPETROGolden
(Google+)