Carol Schultz, CEO Vertical Elevation, effective executive search revealed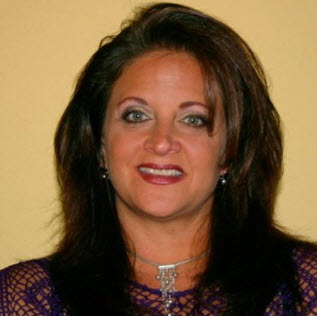 Recruiting executives: what does Carol do?
Recruiting-Carol offers a boutique talent solution at Vertical Elevation that has a unique and customized talent recruiting strategy process. As an adviser, she is in demand by executives looking to build better organizations, improve their leadership and communication skills, and advance their careers. Using her expertise as a recruitment process optimization strategist, she is able to improve the number of performers in organizations, substantially increasing company revenue.
Who does she serve?
She serves primarily high-tech clients, both startups and mid-sized companies, sometimes large companies.
When do you use a retained recruiter?
Any time they have an important hire to fill. I've been hired by startups who need software engineers. I've had people ask, "Why would somebody hire you to do that?" Well, because it's an important hire. I mean, with high-tech startups, it's very critical. On up to VP and CXO level.
What is your process?
Regardless of the size of the company, I sit down and do a kickoff meeting with them, and each of the stakeholders that I meet with on the particular search gets…prior to that gets a document with a list of maybe 40 or 50 questions to be prepared for as we talk. And in all of those questions… Some are geared around the company, some are geared around competitors, some are geared around the actual job; all the answers to that allow me then to write a position description.
I was busy taking my notes from nine hours' worth of meetings with eight different people and putting it into the first draft of the position description, which I then sent to the CEO. And then we went through a second draft. And between the second and third draft, they decided that instead of looking for this level of person, we needed to look for a different level of person.
Finding talent
That process starts with the position description and me understanding their needs. And it's not just about what they want. It's about me asking hard questions to them to determine, is this reasonable, given who you are as a company? Some people will say, "Gosh. Well, I want this." And I will say, "Well, given who you are and the size of your company, how long you've been around, do you think that person wants to come work for you?" So it's all of those things.
Once that's determined, I start sourcing—I also have a sourcer that I employ to help me—and we start looking for people. And that first list, it's usually in the neighborhood of a hundred possibilities.
Narrowing the Talent list
The people could come from consulting firms or they could come from industry, and before industry, the vertical market that they're in. Or we could go to industry, and then maybe they work for a consulting firm before that.
So, to give a CEO a potpourri of candidates that are all great quality is what's the most important thing to me, so that they can now look and judge people.
We also built… I built—and the CEO approved it, of course—a competency model. So that when each person interviews, if the company wants a competency model—they don't always want it because they don't always want to use it—the competency model then allows the interviewer to make sure they're asking the questions that are important to the position, as well as each of the competencies that we've now come up with are ranked low, medium, or high importance to successfully do the job. And then we rank them 1 to 5.
After the hire
After they have been placed and after they start working, well, I speak to my candidates usually within the first week or a few days. I will also reach out to whoever the hiring manager was—in this case, the CEO—and, you know… "How's it going? Any questions?"
I have a timeline after someone starts—30 days, 90 days, 6 months—just to ping them, make sure everything's going fine. "Are there any problems that you need my help with? Is everything going along swimmingly?"
Larger firms in the recruiting space, and you're a boutique firm
In a boutique firm, I'm not gonna make a generalization one way or the other, but typically, in a boutique firm, you shouldn't have that problem. Because it's smaller, it's more intimate, and typically, the people who sell you the project also work on the project. In my case, I do just about everything. I have chosen not to build a larger company because, as Harry Truman said, "The buck stops here."
I'm accountable. I have control, but I'm accountable for everything. So I don't have to have a client say, "Well, Carol, so and so is just not coming up with the right candidates." And then I gotta go, and we've wasted more time. So I'm very choosy about the clients I take on, and I don't take on a lot of companies each year.
Retained versus contingent recruiting
So you've got contingent and retained. And it's the same thing as if you were to hire an attorney. There are contingent attorneys who don't get…make any money till they close the case and hopefully win it. And then there's retained attorneys who take your money up front before they lift a finger. So the vast majority of recruiters out there—like I don't actually know the numbers, but probably in the high 90s percent—are contingent. They're like realtors also. They don't get paid until they sell a house.
The problem… And your listeners will probably appreciate that, because most of your listeners have probably bought a house at least once and used a realtor. How many houses do you see before you buy a house? Many maybe. Maybe the realtor's asking you the right questions about what you're looking for. Maybe they're not. So typically, there's a lot of slinging spaghetti against the wall to see what sticks in contingent search because the company hasn't made a commitment to you. So they may have four recruiters working on it, or five, or six, and the first person in the door with the right candidate makes the money.
The elephant in the room "Why wouldn't I just go out and do the various online search platforms?"
There's more value on recruiters, really knowing how to find people. And that is a talent that only the old-timers like me know how to do, because we came into the business before it was easy to find people with the internet. Then the internet came along, and companies just usually hit the online places like Hot Jobs or Monster. Those companies came along and made a fortune. But all those really were instead of putting classifieds in the newspaper, now they put classifieds online, and they could get more in. You didn't have one inch you had to pay for. You had a lot more ability to write more.
So when that started to happen, companies began to make a transition to thinking, "We can hire somebody to look through. And we'll post on one of these sites and find somebody. It's easy. They'll all be applying." Well, guess who applies for online jobs, Bob?
Bob: People that need a job
Hiring a key sales team member
We look at what makes someone successful in any position, but we also really need to drill down on what doesn't work. What didn't work about this person? And it lies in there that we then figure out how to clone that person.
Let's say you've got the two people, as you pointed out. So, I would sit down with those two people individually and interview them, and learn about them, just like I would if I were pulling them out of a company, interviewing them and getting to understand them. Because there have been studies that indicate that a hire will fail within about the first 18 months due to nothing having to do with skills and abilities.
The cultural component
The fit of personalities and how someone works. Nothing to do with skills and abilities.
What do you think is the single smartest thing you saw a CEO do in a hiring process?
Spend time with the candidate in actual work on a workday. Have them come in and spend a whole day with you. I mean, I think that's brilliant. Have them work alongside of you.
Misconception
Companies think there's no ROI in using retained search. "Why should I spend all this money?"
Parting advice
Don't have a preconceived notion about recruiters. Don't think because this is, let's say, a software engineer or a salesperson—that's another great example—that you don't need to retain somebody for that. If the job is important enough, you may need to retain somebody to do that job.
I would say it would be smart to hire someone like me as an adviser because I know how to find a search firm. I know the questions to ask to, like, any candidate, narrow down the list for you, if it's a search I can't do.
Conversation doesn't cost anything. Then you can determine where you want to go from there.
email- carol@verticalelevation.com
LinkedIn- Carol Schultz
Phone- which I always love, 303-805-7635.
The post Carol Schultz, CEO Vertical Elevation, effective executive search revealed appeared first on My podcast website.