Putting Gender Diversity In Corporate Governance with Mary McBride and Guest Co-Host Jo Lynne Whiting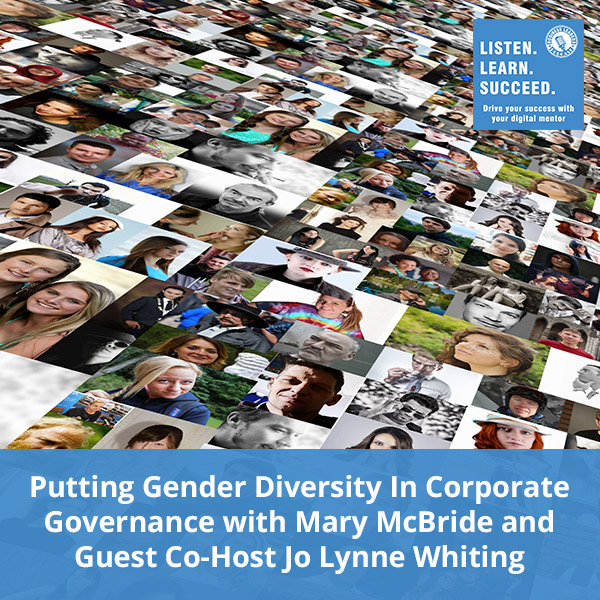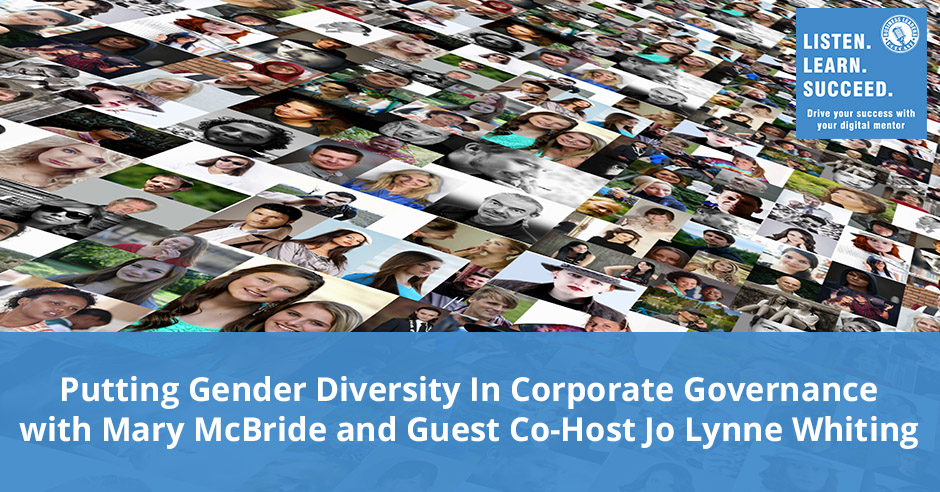 Gender diversity has been a prominent issue when it comes to corporate governance. Frequently, it is evident how women hold few positions in the top management and on boards of directors. Mary McBride, Independent Director of CatchMark Timber Trust, walks us through her journey to becoming the first woman board member of this publicly-traded timberland company. The Senior Advisor to Catalyze and the former President of CoBank gives insights on the value of learning about corporate governance early on to develop the skill sets to be a part of the board.  Mary is an alumna of the Corporate Boardbound program offered by the Women's Leadership Foundation.
—
Watch the episode:
Listen to the podcast:
Putting Gender Diversity In Corporate Governance with Mary McBride and Guest Co-Host Jo Lynne Whiting
We have a special guest and we have a cohost. Mary McBride is an Independent Director of CatchMark Timber Trust, a Senior Advisor to Catalyze and the former President of CoBank. We have Jo Lynne Whiting. She is Chair of the Boardbound by the Women's Leadership Foundation. She's a former executive of US West. We're going to be talking a little bit about Mary's background and also how that fits into her board experience. Mary, thanks for being on the podcast.
Thank you for having me. I'm pleased to be here.
Jo Lynne, thank you as well. Mary, if you would tell us a little bit about your background and what led up to your participation in the board world?
I started my career at Bank of Boston as an energy lender in the 1980s. Prior to that, I attended college and got an MBA. I went all through my career building up more and more lending experience and managerial experience. I then worked for First Interstate Bank of Denver. I worked for them for about eight or nine years. Some of the absolute best lending experience I received was as a workout lender during the oil and gas crash here in the 1980s.in
For certain people, it was an awful time. For me, it was certainly a stressful time but you don't learn more than when you spend Valentine's night, which is a Friday at [10:00] PM in bankruptcy court. That's when your learning is at its best. It was a great experience for me. In the early '90s, I moved over to CoBank. I worked at CoBank for 23 years and in just about every area you could from lending to operations. I had the capital markets group. I had the finance group, a whole host of various areas there. I left there at the end of '16. Following that, I said, "I'm not going to be working full-time, but how am I going to spend my time?"
I was not ready to turn it off fully. I said, I've got a good background in lending commercial finance and financial services, but more importantly in management and how to run an organization. What are the important components of an organization? How do you govern an organization? How do you set up compliance? How do you set up compensation systems? That led me to an interest in doing corporate board work. When I started that I started building a network. I started looking around and I went through the Boardbound program that Jo Lynne runs here, which was a great program from several aspects. It was wonderful from the content of the program. It was also great to meet other women who have similar interests and are also interested in being on a board. It was also great for making contacts, particularly in the Denver community.
As you go through your career and if you were to offer advice to other people that are interested in being on a board, whether men or women, would you do it as you did and wait until after you got done with your career? How would you do it as you're looking back now?
I would not wait. I waited too late. This is something that both men and women tend to do. When you are in a career, you tend to get singly focused on your career and also on your family. When you're trying to balance the career, the family, get everything done and do what you need to do, you don't look beyond that. The best advice I could give would be to tell people to start ten to fifteen years before you're considering ending the career aspect and say, "What do I want to do later? Do I want to do board work? If I want to do board work, how do I best set myself up for that?" There are several things I would have done differently. One is I would have certainly worked at building a network. I didn't begin any of that until after I left my job.
There's a point in my future that I want to take and maybe start serving on boards and you say, "I want to build my network." What advice would you offer to that young man or woman that's trying to build their network?
There are several things you can do. One, you start by getting involved in the nonprofit community and an area such as the metro chambers in your area, even Rotary groups. Groups like that where you can meet people from other industries and other careers. Exposure to people in the professional services area. A lot of times boards when they're seeking new candidates turn to their accountants or their attorneys and getting to know people in those areas is important. It's generally getting to know your community, other people in it. Also to the extent that you've got an industry focus, looking at the industry associations nationally.  So that if you are involved in the oil and gas industry, look into an oil and gas industry association nationally, get involved with that, get to know people across various other businesses and companies. That's one way to start to build a network.
One other thing is that we have as a Community Boardbound program. Mary went through the Corporate Boardbound program to prepare for board service of a for-profit large business. The Community Boardbound program is great for people earlier in their career because they learn corporate governance. It's a six-session certificate program. You learn due diligence, the financials and with twenty or so other participants. That is the way to build the network too. People that are serious about this and nonprofits can be your local nonprofit with the passion you have or it can be a larger national organization. It can be an industry association. The hospital and university boards, for example, are considered nonprofit and they're a great experience for taking on a corporate board position.
I would love to be on a board, but maybe I'm not a CPA. I'm not an attorney. Is the demand for different skill sets starting to show up on boards other than legal and accounting? Are you seeing that?
I'm definitely seeing a demand for broader skill sets. When I stepped back and I looked at boards, the most effective boards are those that sit back and say, "What is the composition on our board and what do we need?" I will give you an example of being on a timber board. Obviously, you need some level of timber experience on that board. You also need experience in areas such as executive compensation. How do you set executive compensation? How do you simply manage governance well? How do you set up your compliance, your policies internally? There's always a need for people that simply have strong managerial backgrounds and understand how to run a company. How should a company be run? It's a mixture. I do think it's important for a board to not simply say who's the next best person out there, but what is it that we need to complete us and to make us an effective board?
That's important. The research shows that CEOs are still the number one requested skill set and CFOs, but one of the things that we talk about in the Corporate Boardbound program, that's great if you are a CEO. If you're not, have you been in the C-Suite? Have you reported to a CEO? Have you had interaction with the board? Have you managed operations? Do you know how to look at your profit and loss statement the way that the shareholders would to ask the right questions? Other things that people are looking for is cybersecurity, digital marketing. As Mary says, trying to complete that skill set for what's important for that company to succeed.
Jo Lynne hit on one of the great reasons why it's good to start this early on, which is if you start this early on, you have the time to think about what your skills and expertise are and where your gaps are. What can you do to fill those out? If someone doesn't have the financial experience or someone doesn't have the comp experience, they can start working and develop those skills over this timeframe and understand a lot of that. I also think the other point on learning corporate governance is key. How should a corporate board work? What is the role of the board? What is the role of the committees? What is the role of the CEO? I do think that if you're not at a place where you're getting that through your corporate organization through interaction with your board, working with a nonprofit is a great place to get that experience.
I was thinking about the resource. Board governance, a terminology that we're familiar with. I don't know that it's widely understood as far as the term. For some of the younger people that are interested in progressing, in getting more influential, more on boards, and more evolved, that's where Boardbound can come in. Even if you're not going to go on a board. If you were looking at an employee who says, "These are my skill sets but I've been through Boardbound to understand how to function on a board, so I understand the company better." What would be your reaction if you knew someone had already done that?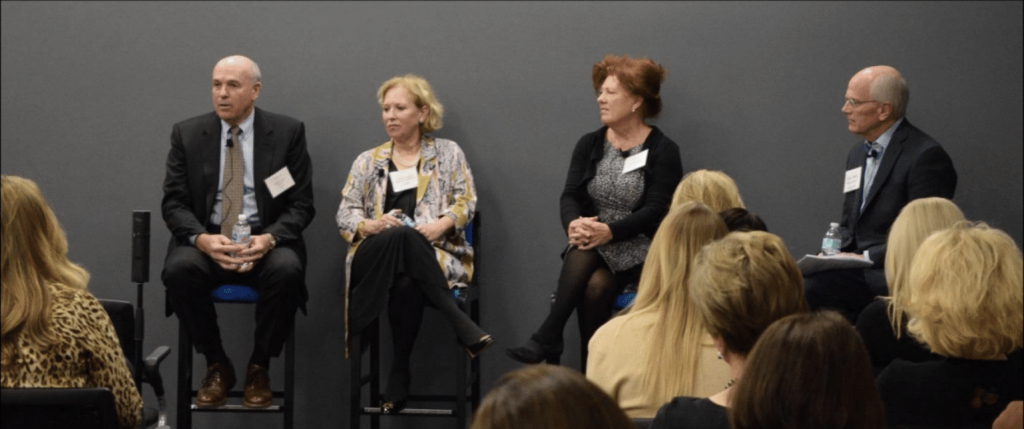 I would think it was great. Even if I would go back to my old role where I was managing an organization. If I had employees further down the ranks that had done that, I would think it would be marvelous because they would understand much better what was the role of our board. When you get to the top, to the C-Suite, you're obviously interacting with the board all the time. You're making presentations. You understand what the board is, how they work, where their dynamics are. Further down the organization, people typically don't understand that. Just in your day-to-day career, it's great to have that knowledge. I remember back in my junior years, the board was a black box you hear about. You don't know much about them. You don't see them a lot. They may speak to the employees once a year or so. That's very important to understand corporate governance.
There's a gap between trying to build your career and having a family. You're trying to devote your time to the things that are important, and you look at an organization and you go, "There's a board." I don't think that the typical employee has one clue why it's important to understand. I wonder from the board side looking down to the employees if they have a similar understanding of how far down their guidance doesn't go.
It's fascinating that you bring that up. After our board meeting, which we meet in the office, typically we come in and we go into the office, a few of the employees come in and meet with us. We said, "We're going to meet with all the employees." When I'm going to meet with them, we're going to have lunch and we're going to move out and sit with them and talk to them. It was an amazing day both from what I heard from the staff and from the board because you get such a better feel for the organization by doing that. This is an organization that does not have a thousand employees, so it was easy enough to do. But it's critical that boards understand what is the tone and the culture in the organization that goes beyond the top of the management team that they work with. And, employees understand what the role of the board is too and how the board feels about things.
For a long time, there was a thought that the board should be a handoff from management because you did trust the CEO and the management team to operate the company. The board is to ask the great questions to be sure that the company is thinking about the future, thinking about the risk, thinking about what needs to be done. Boards are needing to get more hands-on, especially because of this point you made about culture. If you think about it, a large part of a company's value in the stock market has to do with intangibles. It used to be that you can add up the book assets, the buildings, the manufacturing plant, the inventory and you had pretty much the value of the corporation. If you think of Uber, Facebook, many of the companies, the reputation can make a huge difference in what their value is and that reputation goes back to culture. Is it the right culture that is innovative and creative, supportive of the employees and free of all the things you want to avoid?
You can do that without subordinating or going around the CEO and the management team. They're different roles. When the board is involved, just meeting with the staff and all of them, it's not that you're going around the CEO. You're developing relationships there and getting a feel into what the organization is.
A couple of things came to mind. I functioned in the military and worked with the general officer. We'd go out to the training site and the general would pass all the officers. He'd go find the lowest ranking soldier you find. He goes, "Why are you here? What's your uniform? When was the last time you had a warm meal?" Just trying to see if it came through. Second thought, when you're out with the employees as a board member and you're a woman out there, I am sure there's a fair quantity of women going like, "You're on the board?" I would think as a role model that there would be a great transmission of what's possible.
We picked two board members to speak to the staff and the board asked me to be one of them because I was a woman and they said, "The women in this organization need a role model. Would you mind speaking to them?" That was very nice from my perspective. You're absolutely right. It's very important.
How long have you been with that board?
---
Learning corporate governance is key.
Click To Tweet
---
I've been on the board about a year and a half.
When you first arrived on the board, preconceived notion to what you think, what's the difference between before you got there and now that you've been there for a while?
I don't know if it's a difference, but how I feel now is it's a congenial, good working group that's very transparent. The things that I've learned from being there are the importance of board trust, and board and management trust. You always know those are there, but it becomes paramount when you're on board. They're only five of us independent directors and the CEO is the other director. Having trust amongst the group, being willing to be transparent, being open is absolutely critical.
Mary, how did you find out about that part? How did that opportunity come to you?
They had been a customer of mine. The real way I found out about it was that the person who's the CFO, and the president at the time had worked for me many years ago. We remained in touch. He reached out to me.
I think about what a very interesting thing to have happened because you look at the culture you are trying to transmit when he was working for you. You come back in on the board position, did you recognize some of the things that you were teaching back then?
He's very much open, transparent, gives a lot of feedback, all of those things that are very important. I would say I wasn't always good at that. You ask about things you would have done differently. I look back in my career and I say, "What are some of the things I would have done differently?" Giving and receiving feedback is something that took me a while as a manager and as an employee to get accustomed to and to accept the way I should. Those are the growth steps we all go through at various stages, but that's something for me that was a change.
Constructive criticisms are rarely appreciated.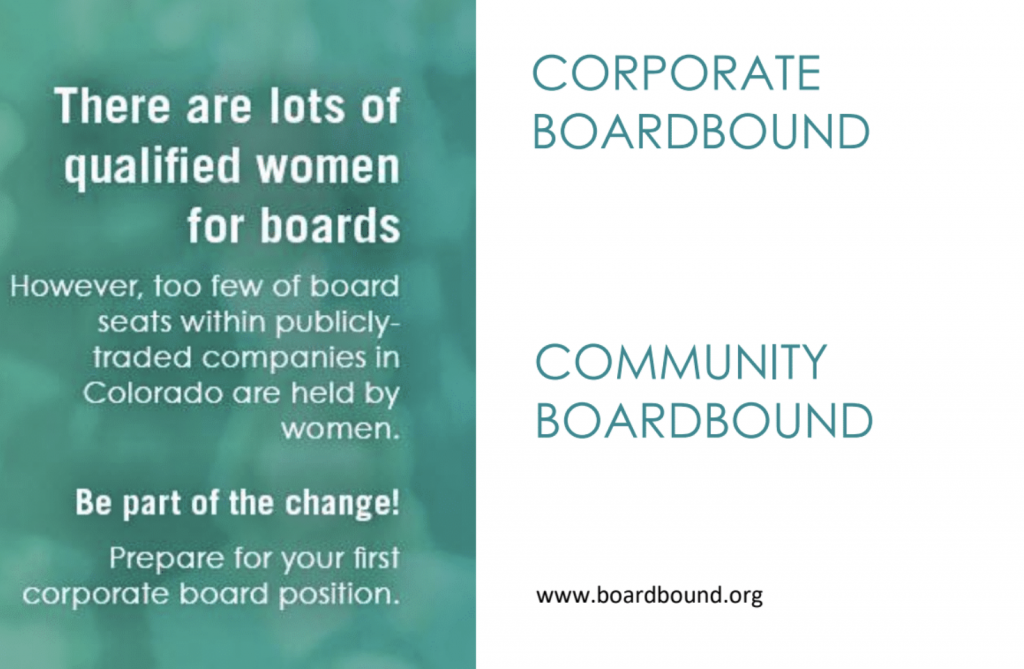 No, it certainly isn't. What I learned over time and the thing that taught me the most about this was that I learned when I had employees that were not successful in their positions that allowing them to stay was harming them because there are very few people who can't be successful somewhere. The sooner you helped them go find somewhere where they could be successful, the better off they're going to be. That was something that was impactful for me. I know we've all said whenever we're moving someone into a different position, "I wish I'd done that sooner." They probably feel in many ways they wished they had known that sooner too.
You get the notification, "Please come on the board." I'd be interested in what you were thinking when you got the notification. What was the homework that you did before you went into the first meeting?
Before I went to the interview, I read every SEC filing. I read every financial statement. I knew absolutely everything I could possibly know publicly about the company financially. They did not ask me one financial question. The focus was on fit. The focus was on who are you? How do you make decisions? How do you behave under pressure? What will happen if someone makes you angry? Are you willing to speak up? It was very much of a behavioral interview. It was interesting to me from that standpoint because I had in my mind, this was going to be very much, "Is our debt to ratio right and what would you do about this?" It was much more about fit. That's how I prepared for the interview. Now, how I prepared for the first board meeting was similar. I read absolutely everything. I was extremely well-prepared. I would say that I was judicious in how I managed the first board meeting and the fact that I wanted to ensure that I contributed. I also wanted to ensure that I listened. I read the dynamics of the group and understood how the process works and how they were handled.
I think about that and because it's a common term for you. I was judicious. What does that mean? How do you go in and make a good impression and still say something? What was on your mind? I'm going to go to the meeting. I did all my math and they didn't ask me any of my math. They want to know how you're going to react. You're in the board meeting. Do you recollect some of the stuff that you did to contribute in the first meeting?
I asked questions. I did contribute comments where I had comments to make. I would say that what I've tended to do successfully in these meetings is if there's a lot of chatter and some level of chaos is I've tried to bring order to that by summarizing things and saying, "We're headed in this direction and do we need to be moving on that path?"
You were the first woman on the board?
Yes.
How do you think that was received?
---
Reputation goes back to culture.
Click To Tweet
---
They are great. I have had no issues what so ever. They're a wonderful group of gentlemen and I've enjoyed working with them. I perceive that my input is certainly sought. I'm included. I see nothing different from it, which has been great.
There was the part in there where you had mentioned in the interview how do you handle adversity or stress. What did you say?
I said, "I use humor a lot," which is true. I said, "I can handle a fair amount of stress given the career I've had but if I'm in a difficult situation, I don't tend to lash out. I tend more to try to find humor in the situation and diffuse the conflict."
Looking over your career, you've gone from the banking business effectively, pretty much every facet. You're in another resource business, in Denver, renewable. What do you think the biggest difference between those two are?
If you look at them from the standpoint of when I was a lender, it was very different because you're a lender and you're evaluating financial statements and you're doing those types of things. When you were a manager of the bank and running the business, it's not that different from running the timber business. The things you're concerned with are different but the issues are, do you have the right compensation policies? Do you have the right people? Do you have the right compliance things set up? Are you managing your risks appropriately? Do you have the right things done with your audit? All of those types of managerial things are the same. Where I would say they're different though would be in a business like CatchMark and CoBank versus a business like Catalyze, which is a startup. At that stage, my role there is an advisor but it's a very different role because then you are at the beginning stages of an organization, the focus is onwhat are the next steps you take. How do you fund the organization? How do you bring people on board? How do you start to develop a culture? How do you do those things? I see much more differentiation there than in larger stable businesses and the issues you're confronting.
What is Catalyze's mission?
Their focus is to put solar on commercial and industrial buildings also with some storage. It gets a little complicated, but effectively you can increase the value of the building because you're providing the power to the building. The building can also put power back into the grid. I've got some projects that are about to get underway in New England, but it's a different approach.
If you have a large commercial property and you do that, it changes your net operating income.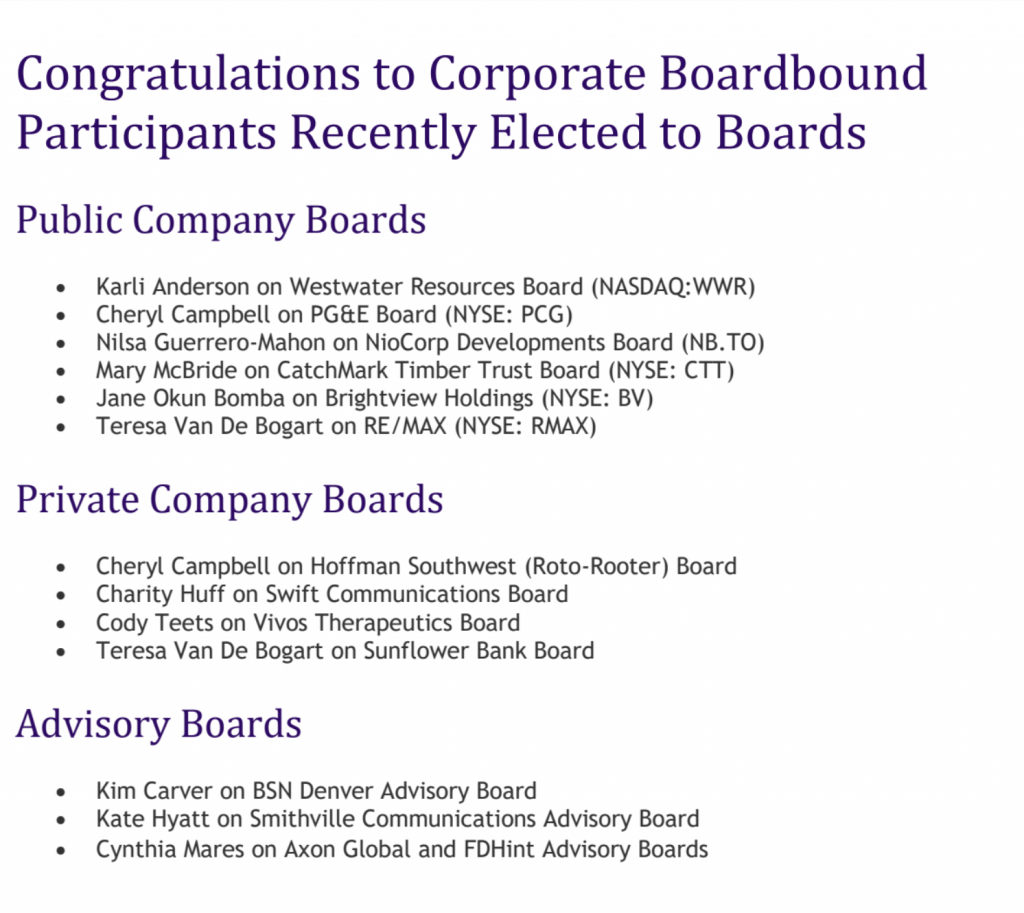 It depends upon the regulations of where you are, depends on where you are relative to substations and the cost of power and a whole host of things. It can be very effective in certain ways. You think about universities and their costs. Hospitals eventually will move from using diesel power generators to using a renewable facility to be their backup power when they can have storage and more reliability. It's a fascinating industry.
You've got your board experience. You've got your banking experience, your academic experience and your work with Catalyze. How different do you have to present your business vocabulary when you're working with this new group? They haven't had board experience necessarily. They haven't necessarily run a big company.
Most of them have come from large companies. They have had quite a lot of experience and have good experience in those areas. They tend to have that experience. It's more  keeping the terminology straight between the timber and the renewables, and the banking and the various areas.
Mary, tell us how you got on the Catalyze advisory board?
When I became an advisor for Catalyze, it was interesting because when I was at CoBank, I did a fair amount of renewables finance. In graduate school, I had gone to Sloan at MIT. They have a renewables finance roundtable that they invited me to. I went to Boston to this renewables finance roundtable. I happened to meet the two founders of Catalyze, one of whom is in Boulder who I'd never met before. We started talking and we found areas of similarity. We got together for coffee and we kept talking. It turned out that it worked out. I came over as an advisor, which has been great. It shows the value of the network and the small area. The fact that you do need to get outside of your comfort zone of your job even when you have a full-time job.
You've gone from the for-profit arena and you're also involved with United Way. What's compare-contrast?
United Way is a fascinating organization. I was Board Chair there for two years. It's different from the standpoint of you've got a much larger board. You've got committees who function differently. You've got the same financial stress you have in any other company. You've got to ensure your financials are right, but you've got to focus on the mission. The mission and fundraising take such a large component of this work. Where do you take the organization? United Way's a large nonprofit, so it has a very strong and stable staff. Some of the other nonprofits, I think board members have to almost serve as semi employees because they don't have the depth of the staff. We're fortunate at United Way to have that.
United Way is local and it's national. Was there an interaction?
---
Having trust amongst the group, being willing to be transparent, and being open are absolutely critical.
Click To Tweet
---
There's some interaction but each of the local United Ways has its own mission. It's interesting because United Way Worldwide runs the national programs and provide some support. What they're working on that's fascinating is that the whole way that people give has changed so much. When you worked at US West and I worked at the banks, you had corporate giving programs. People gave through their corporate giving programs typically to United Way. Increasingly organizations are coming up and saying they want a broader corporate giving program, but also people don't work for large companies. People work in Starbucks as contractors. People work for small startups. They work for companies like Catalyze. How do you access them for charitable contributions? United Way Worldwide's working on an app with SalesForce.com, and a way that you can startgiving  that I think that's going to be effectively how the younger generation wants to do this. It's not through filling out a paper form and doing it through corporate giving.
As a donor, let's say you've got the smaller business owner and the donation issues. How does the donor know about what effect their donation is having? Is the app you're envisioning going to come back?
All of those things are going to be on the app. They're going to have areas where you can focus on, where your interests are. There'll be updates that show what's been done in that area. All of that will be covered in a digital platform because in the future you have to have that. That's one of the things that's very important too, is that the Millennial generation doesn't want just to contribute. They want to be involved. They want to know where their money goes. They want to volunteer. These apps too are going to be set up to involve interaction with both of those facets.
As you're talking about digital platforms and apps and so on, I'm thinking about your career. There's some period of time where you became familiar. I think about the demands of what you were talking about cybersecurity. You're talking about social media and the internet. Do you think that there's going to be a trend on the boards to start trying to bring in basically a technology or social media interpreter?
It's going to depend on the nature of the company. Companies that have retail presences and deal with consumers are going to have to have a very well understood social media technical philosophy at the board. We're already beginning to see that. They're beginning to focus on that. I don't think you can sit there and say, "I'm on this board. I came and I brought banking experience, so that's what I'm bringing." It's incumbent upon me, on a board to educate myself and all the aspects that are important to that board. It is a lifelong learning proposition. One of the things that is so critical with board work is its work. If someone doesn't think it's work, they haven't been on a board and it is something that you've got to take very seriously. You've got to know and you've got to understand your fiduciary responsibility, your risks and all of the components of that. It is a learning experience. I do think technology is critical with certain organizations.
From your perspective on the various boards and organizations you're involved with, what do you think is the top one or two things that concern boards now?
One, it is going to be dependent upon the nature of your business. As Jo Lynne mentioned, cybersecurity is up there. Staffing is up there. How do you ensure that you maintain, educate and keep staff in this environment? The last one I would mention too would be this whole area of ESG. Environmental, Social and Governance is very critical. It used to be you served your shareholders. If you served your shareholders, you were fine. Now, it's you serve your stakeholders and your stakeholders are your community. Your stakeholder is the environment. Your stakeholder is the people who might be put out of a job by your processes. It's important for boards to say, "Who are we serving? How are we doing this?" Keep some level of data and information on that, whether it's through a sustainability report or an ESG report but to sit down and say, "What's our mission and are we meeting that mission?" While it is for the shareholders, but it's also for this broader community.
It's interesting that investors are making a big difference. As a matter of fact, there's an impact on investing with a gender lens. Boardbound by Women's Leadership Foundation is part of the Thirty Percent Coalition. The Thirty Percent Coalition is a national organization mainly made up of investors who have said, "Have you looked at the research? Do you see that boards that have women on them tend to perform better? They tend to have fewer governance controversies. They have fewer financial restatements. They tend to be more socially responsible." It's the general ESG, Environmental, Social and Governance. That has been a big driver too and helping us slowly build up the women that are on boards.
It's a time when people are stepping back from saying, "This is a company I went to work for. We meet shareholders' needs. What's our role in society? How do we meet this role in society?" All these other aspects are still important. Paying people well is still important. Earning money for your shareholders is still important, but your role in society is also extremely important.
From an investor's standpoint and you shared this information that boards with women on them, the stock typically outperforms boards that don't have women on. I would think from the investing community, whether it's institutions or anybody else, if that knowledge is widespread, it would seem like that would be a criteria.
Boards that had three or more women on them over a five-year period had a 37% increase in earnings per share compared to the all-male boards over that same five-year period who had an 8% decline in earnings per share.

To me, that's a layup. What's the board component? Do they have more than this? Yes or no, and you go down to the performance. It seems that's a straight line to me.
From a research point of view, you can't say, "If you do this, this will automatically happen." What you can say is that in general, there is a strong relationship that is found. Maybe it's because those companies do a lot of things right.
One of your data points was that 85% of the buying decisions are made by women. If you don't have a board with women on it, you're going like, "You've got some dude interpreting," and that's a bit of a challenge in my mind.
The other thing is the diversity of mindset. One of the things that we're working on too is women of color. Being sure that we have African-American, Asian and Latinas participating in Corporate Boardbound and assuming roles on boards. The more diversity that you bring is generally that building trust and sharing perspectives from different perspectives builds creativity and results.
We live in an increasingly diverse society. Our organizations, our board should reflect that diversity.
---
Ask questions and contribute comments where you have comments to make.
Click To Tweet
---
I would think that the discussion would be somewhat constrained if you didn't have enough of the cross-section of the country in the discussion. This is how I view that you go, "I had no idea because I'm not you." I was thinking back in one of your comments about cybersecurity and data. In various boards, do you see a focus on data use with all the machine learning and AI issues that are starting to surface?
There's an issue with data use across the board. There is so much data out there. Let's talk to this from the board perspective first and overall like you asked. From the board perspective, managerial teams can easily overwhelm boards with data that is not information. If you're giving boards books that are 2,000 pages long and you're giving a lot of that information. You need as a management team to distill down to say, "What does this data mean? What is the information I need to impart to that board?" Separately, your question is organizational. Yes, there's no question about this. There are going to be major leaps in these areas and their major pitfalls in these areas too, which are how do you take the machines, move into deep learning, move into the artificial intelligence side and get that information into data that's usable. There are some interesting studies out there and interesting books. One of the interesting books that I've been reading is a book called Possible Minds: Twenty-Five Ways of Looking at AI. It's basically 25 top physicists and professors talking about AI, the risks and where they see it from a technological standpoint. It's fascinating because there's a lot that can be done, but there also are limits to what machines can do.
I'm an old intel guy from the military, data is not intelligence. Data is just data. It's good to ask the right question. You've got to have somebody that goes, "Is that meaningful?" I was thinking about this understanding of data and usage. There's a country that's done basically a credit score based on your behavior to determine whether you're a good citizen or not. When you think about that as an overall circumstance, San Francisco just outlawed facial recognition use. There's a bit of pushback coming on some of this yet, John Kelley, he's very big into the data space and CereScan. Where they're looking at are brain scan anomalies and being able to characterize what's going on based on either injury or oxygen depletion and what that function of the brain does. For you in the board space, how do you see board members coming up to speed to understand this data criticality?
I'd say a lot of that becomes self-education. It also becomes a certain interest in having an expert on your board, that's another one. Another area would be in evaluating your own information technology team at your organization. Do they understand data and its uses? Do they also understand the risks of the security side of this too? Ensuring you've got the right information and set up there to understand that too. Those are three prongs there. It's important to step back and say the areas you're talking about medical diagnostics and such are great places for this. They can do superior things because it's taking lots of data and analyzing it.
In one of these articles I read, which was fascinating to me, they said, "Where it starts falling down is that when you're going to set up something for artificial intelligence, you're going to say, "I'm going to optimize to this." In your daily life, you've got a set of values and you're constantly trading off optimizing to those values. Little tweaks all day long. Am I going to cross the street in front of that car? I'm not going to cross the street in front of that car. I'm on a diet, but I'm going to eat this chocolate." It gets a little more complicated than that, but they said that's what the machines can't do. They can't constantly make those tweaks between their value systems.
Mary, one of the things we've talked about is being on a board, but there's also a board committee. Can you describe the committees on your board and where you might participate?
The board I'm on has four committees. It's got a finance committee, a nominating and governance committee, a compensation committee and an audit committee. I'm on everything but the audit committee. When you have a board with only five or six people, you find that you're typically on almost all the committees. I'd say people are very well versed in the activities and information of every committee. The work of the compensation committee, the day-to-day work of we're going to set up a long-term incentive plan. We're going to set up a short-term incentive plan. We're going to have these criteria. The committee does that work and goes back and works with the board once that's done.
You typically see compensation and audit, a nominating and governance committee. Sometimes you see a finance committee. Sometimes you may see a risk committee. It's going to depend on the organization what other committees you see. It's also going to depend on the size of the board. How active the committees are and to areas that the board is a little less well informed on. Obviously, if I go to the nonprofit sector and I go to United Way with a 40-member board, the nominating governance committee on that board does the nominating and governance and then comes back to the board for approval, but they do pretty much a lot of the work themselves.
For the person that is thinking they want to get involved in the various committees. Is that a good place for them to take and try to participate?
Some of the nonprofits will have committee members who aren't on the board. That's certainly a way to do it on a nonprofit. On a corporate board, you're going to have to be a corporate board member to be on the committee. They're not going to have anybody other than that.
Somewhere along the way, I was thinking about was there a mentor? Did you find one or did one just show up that helped you through your career?
I'd say there have been different mentors at different stages. I was very lucky when I first started my career back at Bank of Boston to you have a supervisor who would sit down and explain everything to me. You come out of graduate school, you go to work and you don't know things. One thing that I have kept my entire career and still have is the first draft commitment letter that I wrote to a borrower when we were going to be making them a loan. I kept it because it is legal liability in action because my first draft was so naive and so bad. I kept it all these years. I kept it so that I would remember when I was working with junior people that you're not born knowing this stuff. You have to learn it. One of the ways you learn it is you make mistakes, but you have a safety net, a supervisor, a system set up to help you through that. That's why I always kept it because I saw way too many people become too demanding and too difficult with junior people assuming that they should know something when we all were there and we all had to learn it. I had various ones at various stages but typically, they've always been my managers.
There's a problem finding mentors and so on and so forth. You have mentors. I think about in an organization and somebody reading and says, "How do I take in and promote this mentor mindset among the supervisors in my organization so you can bring that next layer of leadership forward." Do you have any thoughts on how you might institute that?
I worked on that for a while. There are several avenues to look at here, one that you can do within your corporation. You certainly can set up mentors in the corporation. It's important that you have some level of policy there. How frequently you're going to meet and what are the expectations? One of the critical factors there is what are you mentoring on? Some people want mentoring on maybe I'm in human resources and I want to learn the financial side of the business. It's very much of a skill based. Others want mentoring on how do I be a manager or how do I handle my life balance.
Increasingly, I've seen more programs like Boardbound where you've had mentors and also United Way just set up something. I'm a mentor for a young woman there who works for one of the accounting firms. They set up a program because they wanted to bring their young leaders and give them more interaction with the board and with some of us who are more mature. It's been fascinating because some people sometimes they want to deal with things that they wouldn't want to deal with internally, which is, "Should I take this next promotion? I have a child, how do I balance?" Some of the things you may not want to talk about internally in your organization. Mentoring is very important and it's great that as a society, we're making it more programmatic and available through various areas. It can't just be organizationally. That's great but it's good to have it outside the organization too.
John Kelley, for example, is one of the Corporate Boardbound mentors. We have men and women who were mentors in the program. One of the first things is demystifying what being on a board is. Because if you've had a successful executive career but you haven't been on board, hearing that person's story and how did it happen for them, similar to what we're sharing, that's one important thing. The other reason that's important is when you develop your target list of companies, having someone to give feedback and say, "That's good. That might be a good dream company, but is it your realistic first board step and what might that be?" Or when you are going to the interview, you have someone that you can talk to about, I'm trying to do due diligence on this company because you don't accept every board opportunity you might be offered.
---
Try to find humor in the situation and diffuse the conflict.
Click To Tweet
---
Having someone that could be a sounding board on that is important. As a matter of fact, when Cheryl Campbell did get the opportunity at Pacific Gas and Electric, which is very exciting. She called her mentor, John Kelley, to discuss, "How do I prepare for that first board meeting?" That was after the formal program was over. The relationship had been established. It's good to have a sounding board. As you say, it's specific. It's about your board journey. What is the advantage of having a mentor? Sometimes people are in the same industry and we've gotten good feedback from that and sometimes they're not and they still feel like that it's quite useful.
I would say one thing that I found very useful was the assistance my mentor provided me in developing my board resume and my board bio, and in questioning me and bringing out things that I wouldn't have thought of. They were there, but it wouldn't have been my first thing to think about and how to put them down and how to order them, what to work with there. That's a very helpful component of that mentoring.
Going back to some of your first comments, you did all your mathematical homework. The part of that component is confidence that I know my numbers. How do you prepare for the potential interview that you got whereas how do you resolve problems? What do you think as far as how do you prepare for that?
The main way I prepared for a lot of these were to say, "I'm going to be very honest and transparent with how I feel." You've got to be yourself. What people are looking at there is trying to find out who you are and it's important to be yourself. Thinking through what they might be looking for, all of those avenues are helpful. The real key is going into the interview, being yourself, being honest and being transparent.
You hit on something being confident. Part of this is visualizing being on the board. Understanding how you're going to transfer from your executive skills to the board room, how that's going to translate. One of the things that is important is asking the right questions.
One of the critical factors there is to understand what they are looking for. Get the people there to talk about the other board members, what is it you're looking for here? Do I fit that? Am I going to fit in there and how do they evaluate success? What's success to them? Those are important things. It is a two-way process.
It's fascinating because people get on the board and go, "What's your workload look like? What do you do between board meetings? How much time does it take? What are they saying?" Elaborate some on between board meetings. What are you doing?
I bet I have four to five calls a week. We are a very active board. Back to another question that is very important. One of the questions that I asked was how do you communicate with management? What's the role of the chair? Because you want to know how this is done. Some organizations are free for all. Everybody can talk to everybody. Other organizations are much more formalized and the chair wants to be involved in the conversations and know what conversations are going on. It's very important to ask those questions and understand what are the norms here.
Is there an insight that we didn't cover that we should have?
If there's one thing that I reemphasize, it would be the planning, the networking and the self-reflection of how do I fit, where do I belong and where do I need to improve my skill set? Those are the things that I would focus on going on a board. I reiterate again that Boardbound was a great experience. You do, as Jo Lynne mentioned, you get the benefit of a number of very diverse ideas and viewpoints, which is wonderful in this process.
Besides the compensation, what have you gained? What has felt like has been a benefit to you of serving on boards?
I've developed some great friends, which is good. Everybody who has gone through a long career has a need to feel achievement. When you leave your career and you're not feeling achievement any more in various things you say, "How do I get those feelings?" When you're able to contribute through this process and you're able to add value. Your opinion is sought and you see the value that you're adding and the benefits coming through there, you get a lot of satisfaction from that. The compensation is the least part of it. The idea that you can use some of your experience, work with people and develop relationships and add value to an organization's certainly the most important.
It goes without saying that as many other things start earlier than you think. Use Boardbound as a resource because frankly, it's the only one that I know of. Maybe it's because of ignorance but it's like, "Here's your board training exercise program to go to." I don't know if there are any of those.
There are others. Another great resource is the National Association of Corporate Directors. Our Colorado chapter is very active. When you talked about continual learning, I'm going to the NACD Fellowship Program and some of the meetings and the roundtables that they have. It's a great way. They have a great resource library. If I were to contrast them as some wonderful resource with what we do, there's provides education of how do you govern well. We do have some of that. We have governance experts that speak at our workshops. We do give people an overview of that. We also are focusing on your own personal journey of how do you prepare, how do you equip yourself to step into board service?
You offered the part about helping them with their resume for the board as well?
Your board bio and resume, it's on our website. We also have a Boardconnect program. If any company would like to meet potential women board candidates that meet the specific skills that they need, we'd be glad to introduce them to them. That's another advantage. Harvard University has a board program. Catalyze in New York has a board program. There are others around the country. What we're glad here in Colorado because we provide the mentor, we provide the workshops but we also have the participants themselves that form a network and become alumnae and can support each on an ongoing basis. That's what we're trying to build as key assets.
I can't tell you how much I appreciate you guys taking the time out. Mary and Jo Lynne, thank you so much. This has been awesome. I have learned a lot. Hopefully, the people that are reading this learned a lot as well.
Thank you very much.
Thank you very much.
Important Links: 
About Mary McBride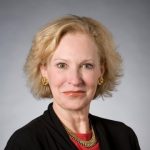 Ms. Mary E. McBride is an independent director on the board of directors for CatchMark Timber Trust, Inc. McBride served as President of CoBank, ACB from 2013 to 2016.   She joined CoBank in 1993 serving in various executive roles in loan policy, syndications, corporate finance, operations, and energy banking. Prior to her term as bank president, she was chief operating officer and chief banking officer.   From 2006 until 2012, McBride also served on the Biomass Technical Advisory and Research Committee of the U.S. Departments of Energy and Agriculture. In addition, she held officer positions at First Interstate Bank of Denver and First National Bank of Boston before joining CoBank.
About Jo Lynne Whiting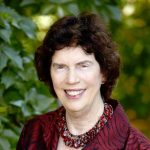 Ms. Jo Lynne Whiting is Chair of Boardbound by Women's Leadership Foundation whose mission is to open more board positions to women in Colorado and beyond.  The organization offers two programs to help women skillfully step into board service:  Corporate Boardbound for C-suite or equivalent women and Community Boardbound for those interested in serving on a non-profit board including hospital or university boards and city/state boards and commissions.  Jo Lynne's executive career is in Marketing and Strategy for the telecommunications and search advertising industries.
Love the show? Subscribe, rate, review, and share!
Join the Business Leaders Podcast Community today:
The post Putting Gender Diversity In Corporate Governance with Mary McBride and Guest Co-Host Jo Lynne Whiting appeared first on My podcast website.