Chris Hetherington Resilience Code CEO data-driven, evidence-based, scientific approach to wellness, nutrition, fitness, and recovery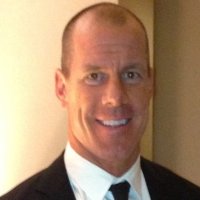 Chris Hetherington Resilience Code CEO,  Resilience Code is an amazing place. It is technically a data-driven, evidence-based, multi-specialty medical performance center. We serve anybody really, whether you're an athlete, where you're a non-athlete, whether you're a corporate athlete, an executive, a housewife, chronically ill patient, a surgery patient. We have this multidisciplinary integrated approach. We have all these amazing specialty providers under one roof. The goal of what we're trying to do as a company is spread health literacy.  Arming people with the knowledge of how their body works and their mind works to make better decisions going forward and reliably guide their wellness.  So whether you're looking to…you know, performer seekers, whether you're looking to perform better at work, at life, at sport, we're the place for you to come.
We've developed this one-stop shop for all of your medical and performance needs. It's for people that are looking for subtle changes, people that are looking for very comprehensive programs. We'll re-manage your meds, your supplements, your fitness etc., but really for everybody. Our goal is to spread health literacy one person at a time, to create this dynamic cultural shift.
I've been an athlete my whole life. I grew up in Connecticut. I was lucky enough to be a good, natural athlete. I played football, hockey, baseball, golf. My dad and I went to golf driving range as a kid, so I grew up a golfer. But I went to Yale, played football and baseball. I gave up hockey. Then I was fortunate enough to play in the NFL for 11 years for 5 different teams.  I had a wonderful experience and was lucky to realize from guys that I respected, older guys, experienced pros that you have to take care of your body. Later on, in my career, I was very focused on recovery and going off campus to get IVs and taking supplements. I was the crazy guy carrying around this tackle box of supplements to the facility and getting bodywork.
There's no better place than Resilience Code to come here and learn from all these amazing people, starting with Dr. Chad Prusmack, who's the visionary here and the founder of Resilience Code. One of the most intelligent guys I've met but one of the most dynamic charismatic guys and a unique guy.
The corporate athlete. "I'm going to be in the arena for another 10 or 20 years.  I know I need to do something so maybe these guys can help get me pointed."  What should he or she expect?
The problem is, people only get tested when they're sick, go to the doctor when they're sick and tested when they have issues. We're trying to prevent issues before they happen. The process is, we want to learn about the client, we want to know the client, "What are your goals? What's your lifestyle? Do you work out? Do you not work out? Do you follow a strict diet? Do you not? Do you take supplements? Are you open to taking supplements?" So everything is 100% completely customized to the client and what their goals are.
Typical time allocation once he or she walks through the door here?  Our most comprehensive program, we call it iCODE. That's our executive health and wellness program. The way that works is they come in for this two-and-a-half-day testing experience. There's a lot of information we collect before you come here, obviously, and then you come here, we do this testing experience. That's the biomarker test, your KinetiCode or moving-based testing and your MindCode testing. From there, we collect the data. All of our amazing specialists collaborate and come up with an intervention a plan or recommendation, and then it's an ongoing, we're tracking your data, we're making constant interventions.
We're this data-driven, evidence-based facility. The thing that separates us, and I've studied all the big names out there is true integration.  This true multidisciplinary integration.  I've been chasing this for the last 10 years as an executive.  This is everything I wish I had in my 11 years in NFL .  You can go and get this from four or five different places but the problem is none of these providers are communicating, you're getting five different plans, where here is different.
It's this truly integrated approach, which is special.
Bob Roark
(Host)
Chris Hetherington  Resilience Code
(Guest)
email  chris@myresiliencecode.com
LinkedIn  chris-hetherington
Love the show? Subscribe, rate, review, and share!
Join the Business Leaders Podcast Community today:
The post Chris Hetherington Resilience Code CEO data-driven, evidence-based, scientific approach to wellness, nutrition, fitness, and recovery appeared first on My podcast website.