Elizabeth Mirowski, CEO Qalibre-MD transforming MRI medical imaging standards & helping reduce diagnoses variability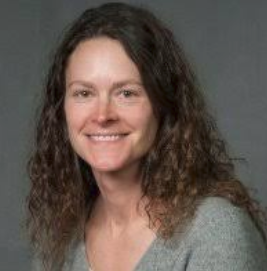 Podcast: Play in new window | Download
Elizabeth Mirowski, CEO QalibreMD transforming MRI medical imaging standards helping reduce diagnoses variability.
Elizabeth Mirowski strategy is to transform medical imaging from a simple diagnosis of a lesion to an exact diagnosis of what disease is present at what stage and to what extent in the body.
Superior imaging standards certify the accuracy in imaging biomarkers to reduce unnecessary repeat scans and variability in diagnoses from one health center to another.
Focused on making our standards easily adoptable for widespread implementation with 150 units worldwide.
Focused on providing medical standards to improve people's diagnosis. Medically focused and ramping up our efforts to meet what we see as the demand for radiologists to have more exact results in their diagnoses.
Elizabeth Mirowski developed it jointly with the larger radiology community, the International Society for Magnetic Resonance in Medicine, and the Radiological Society of North America, and also, an important player in this is the National Institute of Standards and Technology. As you can see by their name standards, things that are related back to NIST give you a very good well-known ground-truth value.
Building tools to aide in the evolution between current mammograms, treatment, and biopsy, to go in with a calibrated machine and eliminate, or at least reduce a great deal of that whole trail of treatment by reducing the variability, definitely reduce it all and give a patient a better diagnosis.
One in six or one in four Americans will either have cancer in their family or somebody they know.
"Our next step is, "Well, we've enabled the research community so, now, we have to enable something in the diagnostic community." And so that's…really, once we're done fundraising, we're gonna be going towards that application."
Bob Roark / Business Leaders Podcast
(Host)
Elizabeth Mirowski, PhD
(Guest)
Qalibre / https://www.qalibre-md.com/