Chuck Blakeman, Founder of the Crankset Group, a counter-intuitive and no-nonsense approach to life and business; focus on purpose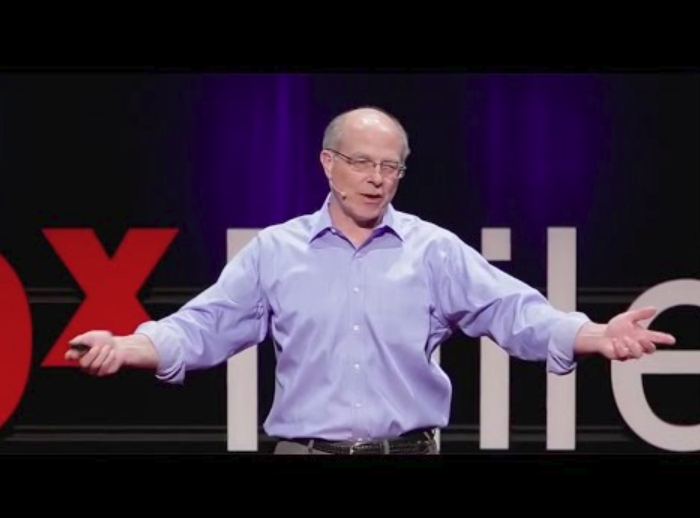 Podcast: Play in new window | Download
Chuck Blakeman, Founder of the Crankset Group, a counter-intuitive and no-nonsense approach to life and business; focus on purpose
Chuck Blakeman is a successful entrepreneur, #1 best-selling business author and world-renowned business advisor who built ten businesses in seven industries on four continents, and now uses his experience to advise others.
His company, Crankset Group, provides outcome-based mentoring and peer advisory for business leaders worldwide.
Chuck sold one of his businesses to the largest consumer fulfillment company in America and led three other $10-$100 million companies.
He presently leads the Crankset Group and a for-profit business based in Africa, focused on developing local economies to solve poverty.
Learn from Chuck how to get off the treadmill and get a life.
"It's not about how much money the business makes, it's about: What does it do for the people who work there?" The research is showing that the more you focus on that thing, the faster your business can grow, the more money you will make.
It's just the converse: Stop focusing on the production, the assembly line, the marketing, and all that process first.
Focus first on your purpose, your principles, and your people, and they'll fix the processes, the production, the pricing, and all the other stuff that comes from that.
Learn more from Chuck Blakeman, a results leader with decades of experience leading companies in marketing, import/export, fulfillment, call centers, website development, printing and direct mail processing.
Bob Roark / businessleaderspodcast.com
(Host)
Chuck Blakeman  / chuckblakeman.com
(Guest)
Crankset Group / www.cranksetgroup.com
Facebook / https://www.facebook.com/chuckblakeman
Twitter / https://twitter.com/3to5club